On June 23 current year, the draft law "On Standardization" was considered at a regular meeting in the form of a videoconference with experts from the World Trade Center (ITC, Geneva).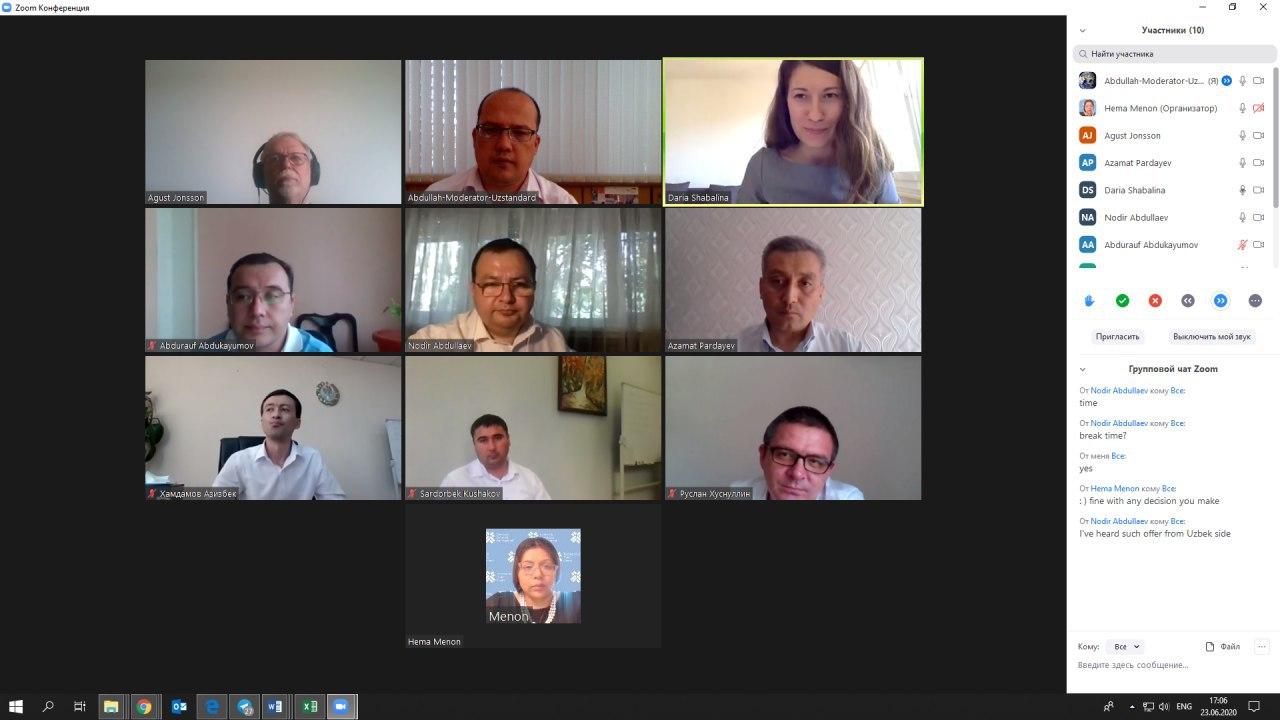 At the event, the sides exchanged views on the harmonization and improvement of the draft law with the requirements of the WTO Agreement on Technical Barriers to Trade. In addition, the responses to the questionnaire "Good Standardization Practice" provided by the International Organization for Standardization were analyzed, ITC experts provided the necessary recommendations for improving the national standardization system.
As a result of the event, it was agreed that the experts of the International Trade Center will send recommendations for improving legislation and international regulations, as well as hold a video conference to discuss the draft law "On Standardization".
Project "Facilitating the process of Uzbekistan's accession to the WTO" implemented by the International Trade Centre (ITC) and funded by the European Union
International Cooperation Department
Uzstandard agency