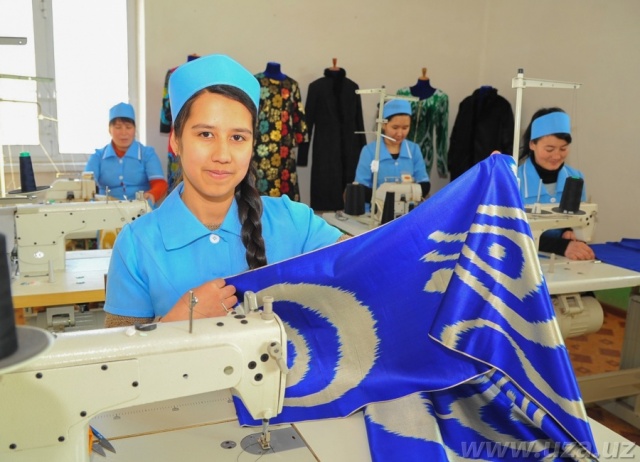 At the Tamara-Feruza privately-owned enterprise in Amudaryo District of the Republic of Qoraqalpoghiston, north-western Uzbekistan, national and modern clothes as well as school uniforms are produced.

The enterprise started production operations in the year 2009. And now 5 women and girls have permanent jobs there.

"Making use of the wide possibilities created for entrepreneurs, we installed 15 new modern sewing machines in the workshop in the autumn last year thanks to a credit of 40 million soms from Mikrokreditbank of our country. As a result of this, the pace and quality of work rose further. We will create additional jobs in future," says Tamara Yusupova.
A source: UzA