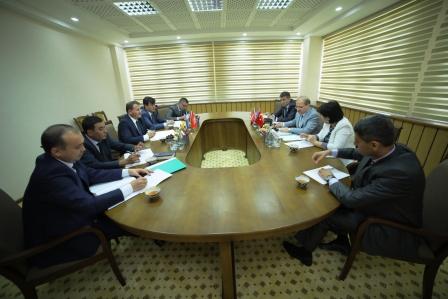 At the Uzstandard Agency on July 10 of this year, Director General of the Uzbek Agency for standardization, metrology and certification – A.A.Khaitov met with President of the Turkish Standard Institute (TSE)– Sebahattin Korkmaz, who had arrived to Republic of Uzbekistan with a working visit.
The Parties discussed progress in the implementation of reached agreement during the visit of the Director General of the Uzstandard Agency to the Republic of Turkey in April this year, the implementation of cooperation programs between the Uzstandard Agency and the Turkish Standard Institute for 2017-2019, as well as the development prospects of relations between the Parties.
The Turkish side was informed about the functioning free economic zone "Urgut" in the Samarkand region, on its advantages and attractiveness for the newly created enterprises, as well as the establishment of a branch of JV Uzbek-Turk Test Markazi Ltd.
The Turkish side expressed its interest and readiness to support the development of long-term and productive cooperation in all areas of activity, the development of the newly established branch of JV Uzbek-Turk Markazi Ltd. in the free economic zone "Urgut", the exchange of experience between specialists in the field of standardization and conformity assessment of the two organizations, Elaboration of the issue on the Information Security Management System on the basis of international standards ISO / IEC 27000 series.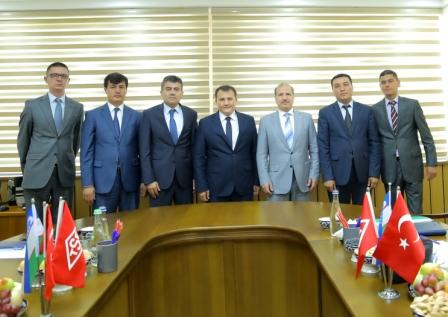 There was also a meeting of the Management board of JV Uzbek-Turk Markazi Ltd., at which was presented a report of Director General of the JV Uzbek-Turk Markazi Ltd., about conducted works for 2016. As a result of the meeting, was signed a protocol by the Governing Council, which defined the work plan of the Joint Venture for 2017-2018.
As a result of the negotiations, the Parties noted the importance of implementing the Cooperation Program between the "Uzstandart" agency and the Turkish Standards Institute for 2017-2019, expressed confidence at the successful implementation of the reached agreements and the development of cooperation between the organizations