With the support of the embassy of our country in London, an online dialogue was organized between the Agency for Technical Regulation of Uzbekistan and the British organization «Sustainable Leather Foundation».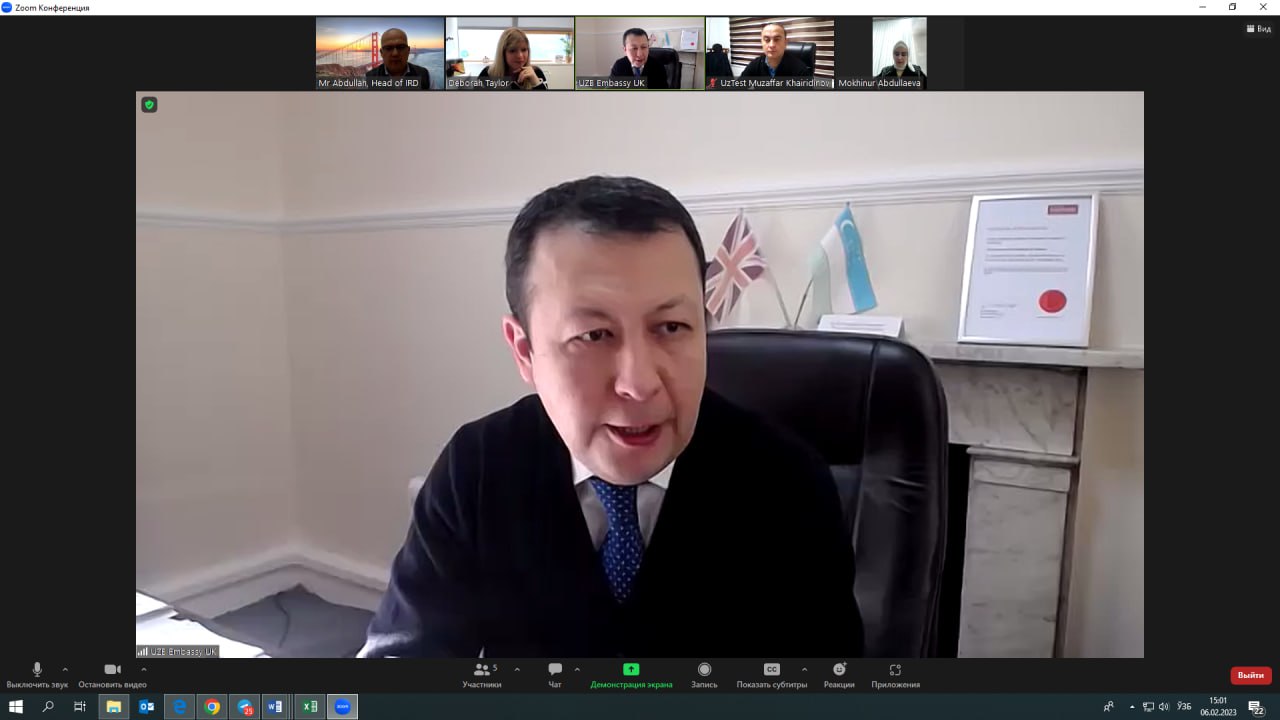 Issues of bilateral cooperation were discussed at the meeting. Deborah Taylor, executive director of Sustainable Leather Foundation noted that the leather and footwear industry has a large place in the production of consumer goods, and this network has developed significantly as a result of technological renewal and localization carried out in Uzbekistan in recent years.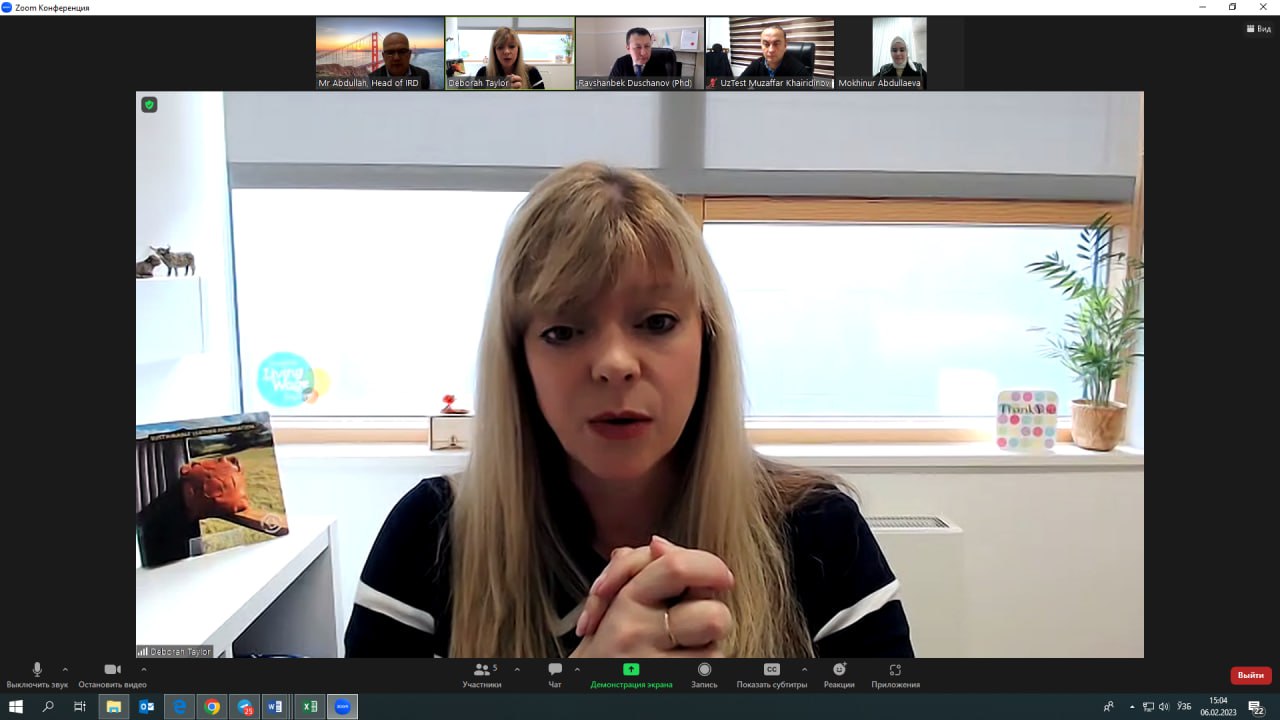 As a result of the meeting, it was agreed to carry out cooperation in the field of leather-shoe products for standardization and conformity assessment, to organize training seminars for industry experts and domestic manufacturers of leather-shoe products on the requirements for leather-shoe products in the UK and European markets.
Uzbek Agency for Technical regulation
International Cooperation Department