On February 18 of this year, together with the Ministry of Investment and Foreign Trade of the Republic of Uzbekistan, a video conference was held with experts from the International Trade Center (ITC, Geneva) on improving the current legislation of our country on technical regulation, conformity assessment, certification of products and services in accordance with international rules.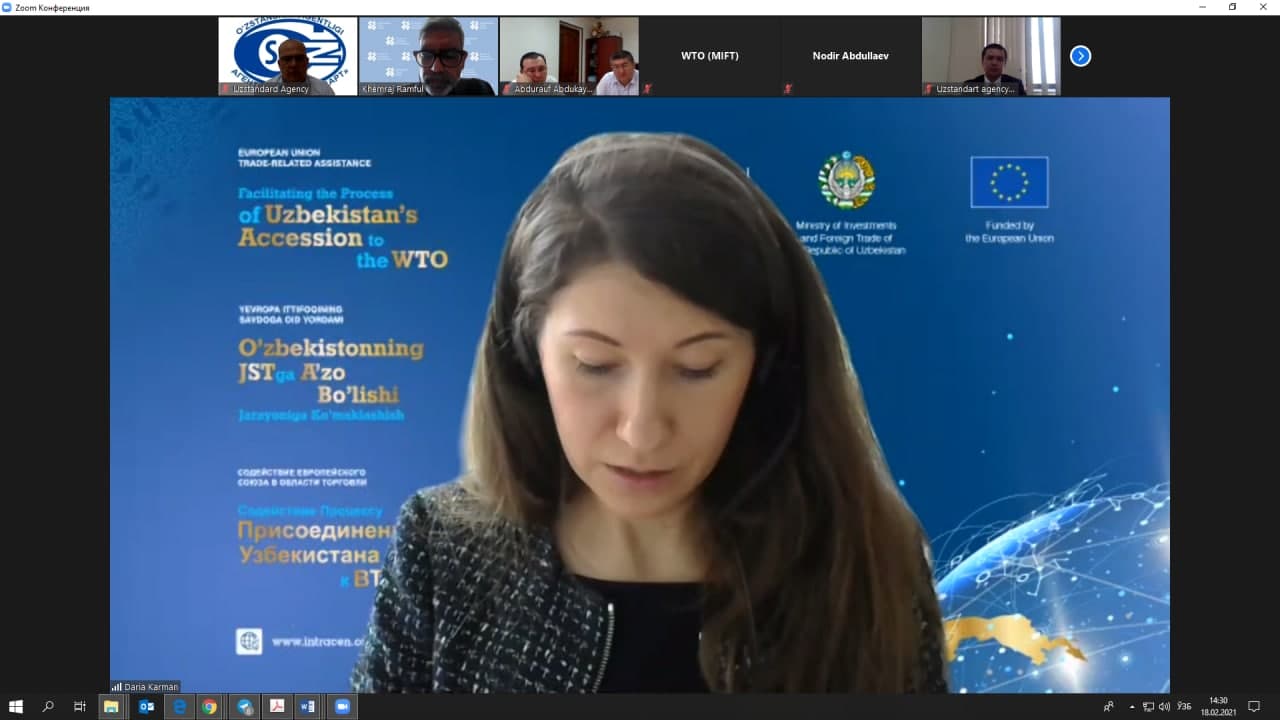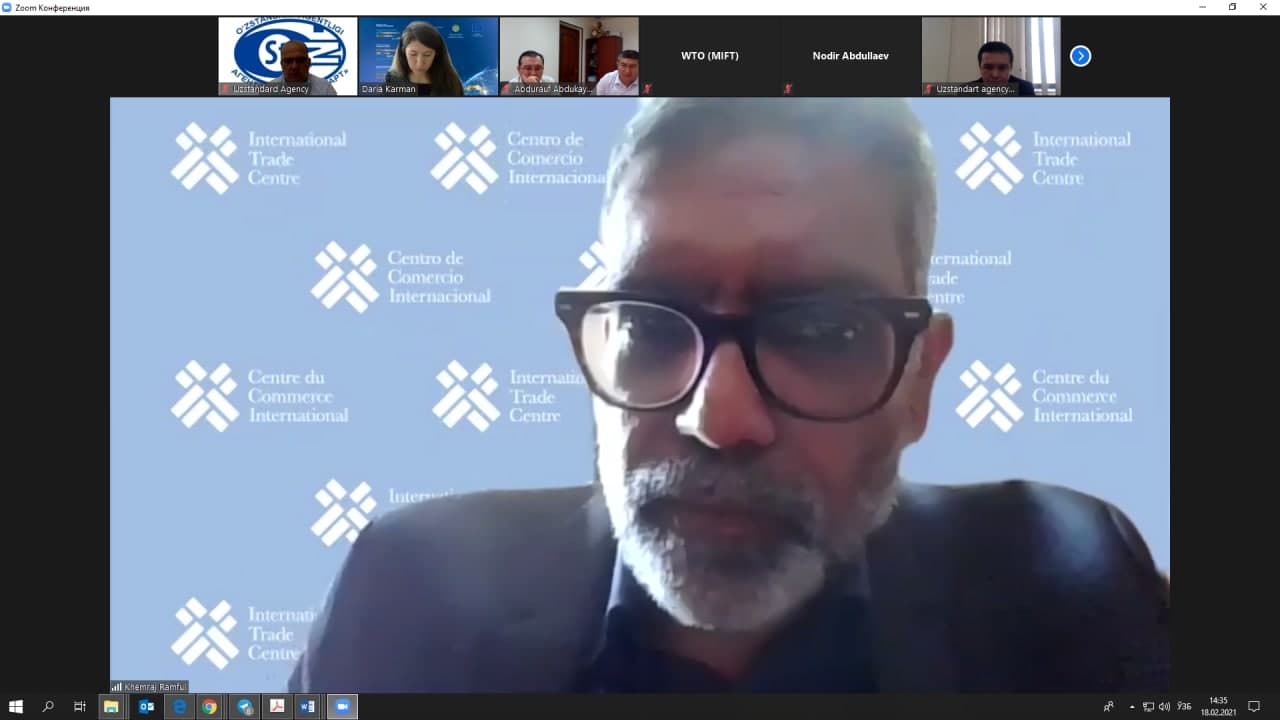 At the meeting, the parties exchanged views on the harmonization and improvement of these laws with the requirements of the WTO Agreement on Technical Barriers to Trade.
As a result of the meeting, on March 9-10, specialists from the World Trade Center agreed to hold a training seminar on technical barriers to trade, sanitary and phytosanitary measures, interpretation of agreements and harmonization of national legislation with agreements.
Uzstandard Agency
International Cooperation Department